We are avid campers, and for the past few years have LOVED having a pop-up camper. It made it possible for Patrick to continue to camp, despite his chronic pain. We had to sell our camper this summer, to make some money to have our house painted (which should happen in about 2 weeks...yay!).
We had invited my parents to move in with us, and therefore knew we'd soon have to upgrade our camper. We figured we save our money, and maybe by next summer we'd be able to buy something.
We got news of an unexpected (mid-size) windfall, lol...and went and put a deposit on this: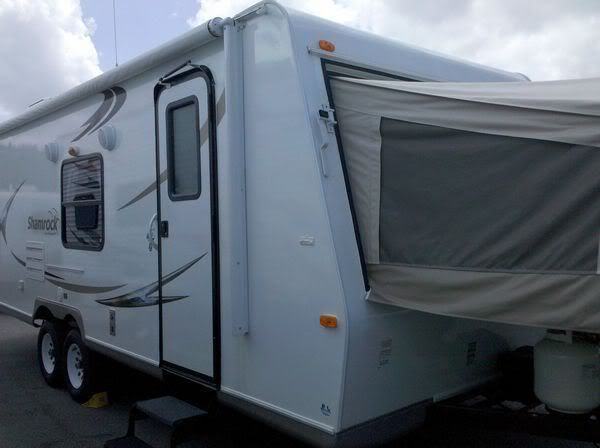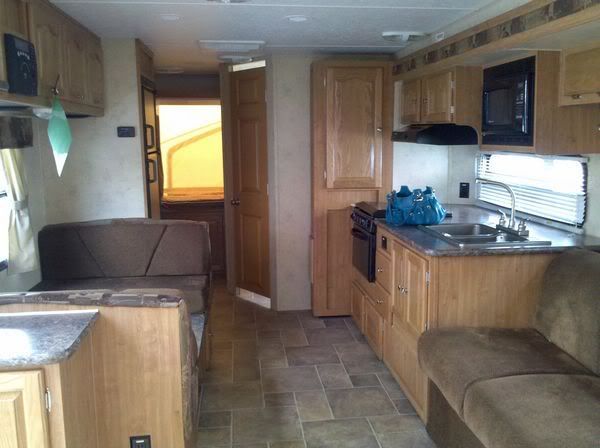 Squee!!! We'll pick it up the first week of October, and I can hardly wait!